I've often said that when you know something to be true in the depths of your soul, you don't want to keep it a secret! That's the whole reason Garden of Eydie was created – a burgeoning desire to share some incredible discoveries in life. Some things really are just too good to keep to yourself! This doesn't only apply to "big ideas," but also to practical things that enhance day-to-day living.
Let's enhance our cooking prowess with a few of my favorite go-to brands that help considerably with ease of preparation and make a delicious difference in the final result of a dish. Below you'll find a selection of quality food products and culinary equipment that I've embraced in my whole food, plant-based kitchen.
For decades, Bob Moore and his wife, Charlee have been passionate about healthy whole grains. Lucky for us, this passion has been translated into high-quality, nutritious, easy to find products. Next time you're looking to pick up some wholesome millet, spelt berries or chia seeds, you're supporting a product with these values in mind:
Emphasis on non-GMO verified ingredients and strict organic protocols
Personal relationships with the farmers
Employee-owned
Gluten-free products handled in a separate 100% gluten-free facility
I appreciate this quote from Bob's Red Mill, which gives us a glimpse into why they do what they do:
"That thing you make – that thing you love – it should be a good thing. After all, isn't that the point? Isn't that why we're here? To help one another. To add something. To make folks a little happier, a little healthier for doing what you do?"
My answer to that is a resounding, "YES!" At Garden of Eydie, we embrace the idea that when we feel good, we can do good – and Bob's Red Mill makes healthy products that not only taste great but are health-promoting.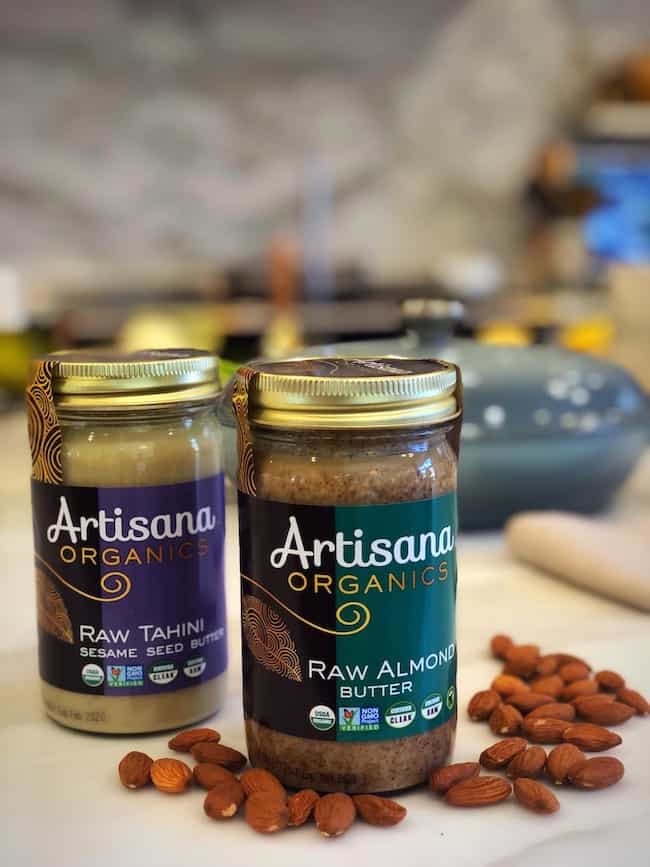 Just like Garden of Eydie, Artisana Organics believes that what we eat translates into how we feel. This "small and mighty" northern California-based team has gone from local farmers' markets to becoming available across the U.S. – all while keeping their "seed to shelf" involvement in the process. I'm especially fond of their tahini and almond butter.
Things we like about Artisana Organics:
Small Batch
Organic
Sustainable and Fairtrade Ingredients
First and Only R.A.W. and C.L.E.AN. Certified Nut Butter Brand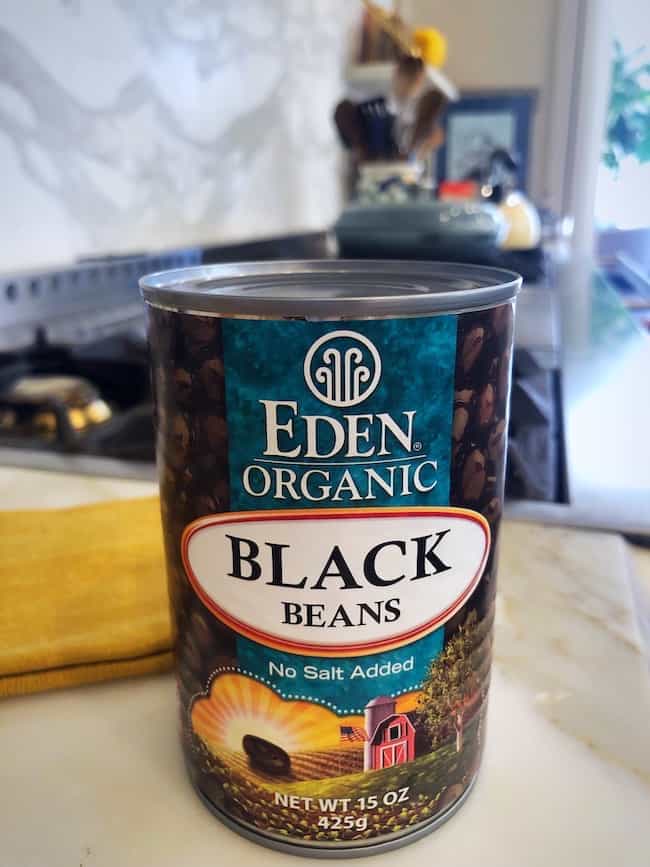 While fresh beans are easy to cook and can be enhanced with flavorings in the process, we have to remember to soak those beans the night before. That doesn't always happen and sometimes convenience plays a factor in our daily practices. The next best option is to purchase healthy, salt-free, canned beans, like Eden Foods. Eden Organic beans are:
Certified organic
Made with purified water in a kosher cannery
Zero chemical additives
Packed in BPA-free cans
Has many "no salt added" options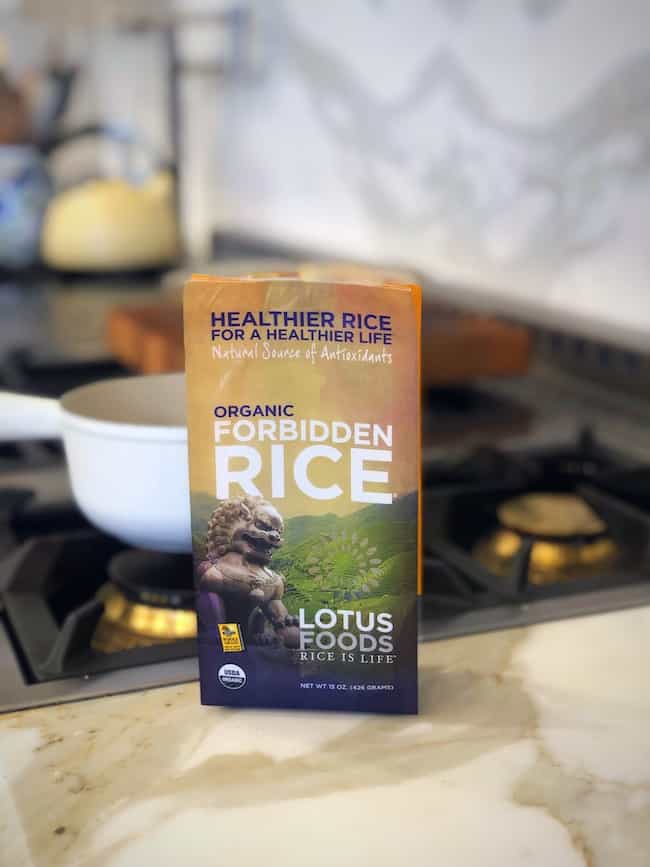 This company has earned numerous awards for its exceptional rice products and environmentally sound practices. An absolute must-try is the gorgeous dark purple
"Forbidden Rice" (also known as "longevity rice" due to its healthy promotion toward a long life). We also like their jasmine and red rice varieties. Basically, all of their products are terrific. Lotus Foods are notable for being:
Organic
Heirloom
Fairtrade
Family Farmed
More Crop Per Drop™ – a set of agricultural practices Lotus Foods supports for "growing rice water smart, women strong and climate-wise."
Pomi tomatoes must be proud of their 100% Italian roots because consumers are given the ability to trace each carton all the way back to the specific field of origin in Northern Italy. The tomato products are delicious and the ingredients are few – just tomatoes! No additives, oil, or salt – only tomatoes! It is the perfect brand to use when it's not tomato season – and when it is! Next time you're looking to whip up a flavorful tomato sauce, reach for a carton of Pomi and you'll be supporting a company that values:
Controlled supply chain
Traceability of the tomatoes
Production process sustainability
Social Footprint certification
You can take the girl out of Texas, but you can't take Texas out of the girl! I love the taste of smoky foods. And now that I'm plant-based, I appreciate the taste of smoke even more. Adding a little smoke to a dish adds huge amounts of flavor, and everyone seems to love it. My favorite way to add smoke is with The Cameron Stovetop Smoker. I've had my smoker for twenty-five years, and it's still going strong! This stainless steel smoker is placed directly on your range and uses wood chips to infuse that yummy, smoky flavor into foods – all without fats, salts, oils, or added calories. It seals in moisture, too. In addition to making this great tool for the kitchen, the owners at Cameron are very helpful with any questions you might have and offer great advice on getting the best results possible during use. Try smoking vegetables, beans, nuts, and even fruits. Cameron stovetop smoker is a recipe game-changer.
OXO Good Grips Peelers and POP containers
Once you use any of the OXO Iconic Good Grips products, you'll know you've found the best tools for many of your meal-prepping tasks. I use the julienne peeler for thinly sliced carrots, celery, squash, and apples to make an easy and delicious healthy slaw or vegetable wrap. The "y" peeler and the swivel peeler are also must-haves. You'll find that the "y" peeler works best for peeling carrots and celery, and the swivel is great for peeling round fruits like apples and pears.
Having the right tools makes prepping a breeze. These brilliantly and comfortably designed tools were created when Sam Farber noticed his wife Betsey struggling to use a peeler because of her arthritis. Sam wanted to help so he invented thoughtful, easy-to-grip kitchen tools – and it worked! That's true love.
Speaking of love, I also enjoy OXO Stackable and space-efficient POP Containers. They are designed for modular use, so you can organize in any number of height combinations to fit your countertop and pantry and their push-button mechanism creates an airtight seal with just one touch. The corners are shaped for pouring and the lids come apart for cleaning purposes. I use them to keep beans, lentils, and plant-based flour super fresh and accessible. These make organizing the pantry so much easier!
Luckily, it wasn't tough for me to give up salt – I found that I could actually taste vegetables in all their glory without it. Salt masks the real taste of vegetables, well-seasoned beans, tomato sauces, etc.
Some stews, soups, and other foods do need that extra shot of salt, and that's when I turn to Benson's Gourmet Seasoning No. 103. As Debbie Benson, owner/creator of Benson's Gourmet Seasonings says, "we're always on the lookout for creative ways to coax big flavor out of foods with little to no salt". And boy do they do just that! Benson's Gourmet Seasonings has an entire line of great blends.
Bensons Gourmet Seasonings are:
Salt-free
Sugar-free
Gluten-free
Contain no preservatives, msg, or potassium chloride
During my first cooking class in Texas (over thirty years ago), I was introduced to All-Clad Cookware as the best – and it's been my go-to ever since. Just as any great carpenter or doctor requires the right tools to get the job done, so does a cook! Pots and pans play an integral role in the quality and ease of preparing meals. All-Clad pots and pans will help you maximize your cooking experience. Although an investment, high-quality cookware is absolutely worth it. I've enjoyed mine for over thirty years! My favorite is the LTD collection, which is identifiable by the charcoal grey hard-coated anodized aluminum exterior. Its aluminum core heats the pan evenly and retains the heat distributed along the bottom AND up the sidewalls, so food browns beautifully and quickly. You wouldn't think that a pan would make a difference in the outcome of your food, but it does! Many pans cook unevenly or warp easily, making the cooking of your food inconsistent.
I also own some of All-Clad's stainless steel pans (in addition to the pricier LTD). Now they provide newer model pans, including the copper core and D5 stainless steel options. All of their cookware is fabulous and includes many options to fit your particular needs. Plus they offer a lifetime warranty!
I met the creator of Rancho Gordo Beans, Steve Sando, at a cooking demonstration, many years ago at the Int'l Association of Culinary Professionals Conference. I loved him from the moment I met him! He's so fun and full of life and I was moved by his passion for beans. I didn't eat beans at the time but his unusual homegrown heirloom beans and the recipes he makes with them turned me into a "believer!" I can't say enough about Steve and Rancho Gordo Beans. Trying new beans always delights the senses; they can be creamy, dense, small, large, and a vast variety of colors. There's a bean to please everyone and will turn naysayers into yaysayers!
They are full of flavor and the health benefits of these delicious gems are noteworthy as well:
High in protein
High in both soluble and insoluble fiber
Low in fat
Full of vitamins and minerals – such as potassium, folic acid, and iron
Excellent source of phytochemical antioxidants
When I moved into my first apartment after college, my mom gifted me a twelve(plus) year old Cuisinart that she had been using as an extra. It broke after one year and when I sent it in to be repaired, they gave me a brand new "refurbished" one – exactly like the one my mom gave me – and only charged me fifty bucks! Over three decades later, this same machine is still going strong and I couldn't be happier with it!! In fact, I was going to upgrade to a newer, slightly larger model, but when I called Cuisinart for their advice, they said that if the one I have fits all my needs and is still working fine, then there would be no need to replace it. Now that's customer service. Refurbished high-quality kitchen appliances can be a good option – easy on the pocketbook and the environment!
Here are just a few things you can whip up with the processor:
Nut butters
Spiralized vegetables (there's a new attachment for this for the 13-cup capacity size)
Dressings and dips
Sauces and pastes
Chopping, shredding, or slicing foods
Pizza dough
Banana "ice-cream"
Microplane Classic Series Zester Grater
This beloved culinary tool actually found its way into the kitchen on accident. It was originally developed for shaping and filing in woodworking. That all changed when one industrious home cook became frustrated with her old kitchen grater and grabbed her husband's carpentry rasping tool in an attempt to create orange zest for a cake. The result was a dramatic improvement in zesting ease and efficiency. Word spread and voilà, the razor-sharp grater went from working wood – to food!
Eliminating or reducing salt in my diet means finding ways to add flavor without sacrificing taste. I often reach for my microplane when I want to incorporate finely grated ingredients for a flavor boost. It's an excellent tool when you need citrus zest or finely grated garlic or ginger. It's also great for freshly grated nutmeg and shredding fresh coconut.
Wyman's of Maine Wild Blueberries
Wyman's of Maine is one of my very favorite sources for super healthy, frozen wild berries. Why "wild" berries instead of cultivated? Wild berries are just that – grown in the wild and not touched by agricultural practices that may use pesticides, herbicides, and other dangerous chemicals. Picking in "the wild" is how our grandparents and great-grandparents got to eat – lucky ancestors!
This family-owned company uses state-of-the-art technology to quick-freeze premium berries within hours of being picked. In addition to preserving all those health-promoting antioxidants, it keeps their flavor and quality at its peak. Try a handful in your next smoothie or blend some up with a frozen banana for a delicious "ice-cream" treat.
The brands listed above are just a handful of our tried-and-true favorites. Do you use any of these items? If so, what do you like most about them? We love discovering globally conscious companies that make quality, health-minded products.
What brands do you adore? Do tell!