"The Daze After" Liver Rescue Juice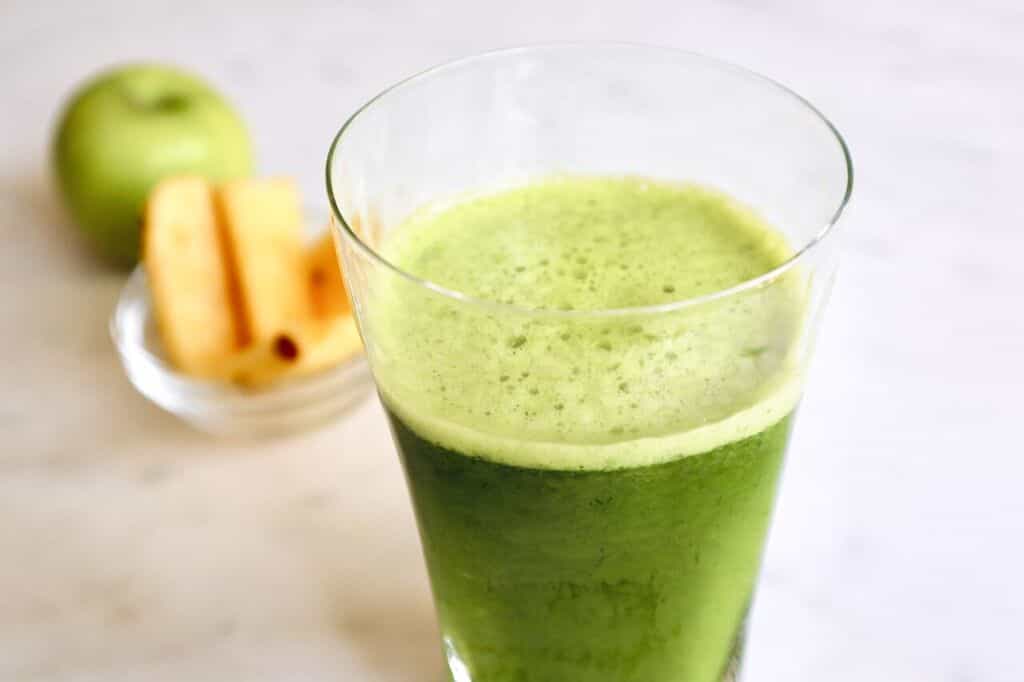 Index
Ingredients
Instructions
Like this recipe? Share it!
Is it Black Friday?  Day after XMAS? January 2nd, July 5th?  These are the days we usually don't feel so good after over-indulging food and drink from our holiday festivities.  Best thing to do—reset and feel good very quickly with a juice day! I always like to start off the day with 16 oz. of water with the juice of ½ lemon. This is very important to alkalize, hydrate and get your organs "moving" as we like to say!  Then after yoga, it's time for my 16 oz. of pure celery juice. One large bunch of celery makes 16 oz. Then throughout the day, I drink other healing and nourishing juices full of antioxidants and body regenerating vitamins and minerals. 
Ingredients
2 apples  (I use red, which have higher nutrition than the green–no need to peel)
2 cups coarsely chopped pineapple
1 inch ginger (no need to peel)
1 bunch celery, washed
1 cup loosely packed parsley, washed


Optionals Additions:
1 cup sprouts  (I like broccoli sprouts)
4 small radishes
1 cup loosely packed dandelion greens (SOOO Healthy!)


Instructions
Run the apples, pineapple, ginger, celery and parsley in a juicer.  Then choose any or all of the optional additions, and run them through the juicer.  Drink immediately for the best results, as the juice will lose some of its nutrients as it sits.  

Let us know which optional ingredients you like.